WHAT WE OFFER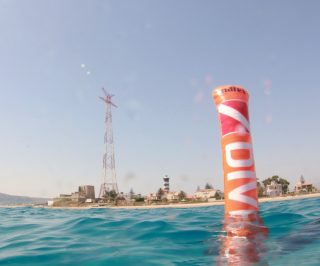 GUIDED DIVES: we accompany you to the most beautiful sites of the Strait of Messina, where you can admire the rich benthic life nourished by the constant currents of transfer that characterize this locality, but also visit the numerous wrecks in the area.
All dives are carried out respecting the current tables, the groups are formed on the basis of the training of the divers, generally respecting a ratio of 1:5 guide-Divers.
The diving has three boats: a powerful dinghy BWA 7.40 equipped diving with engine from 225 HP allows you to reach all dive sites in less than 20 minutes of navigation; a slower but festive and capacious boat with inboard motor capable of transporting up to 18 divers; A Boston tender 5 meters.
The boarding for the exits that involve the use of the boat takes place from the beach veranda the diving. For ground excursions, diving has a 9-seater van and a rangerover off-road.
Normally we make a dive in the morning and one in the afternoon, the schedules are agreed day by day because they are closely tied to the tide tables, the sites are established on the basis of the meteorological conditions and the training of the divers.
Ecosfera Diving organizes excursions also for the disabled, using instructors and guides qualified by HSA (Handicapped Scuba Association). In order to admire in the most fervently hours a distortant nature is programmed at least one night dive every week, the guests who need it will be able to use the diving illuminators.
FULL DAY and BOAT TRIPS: are also organized full day and boat trips, tailor-made to meet the needs and requirements of the group: divers, snorkelers or sea enthusiasts who want to enjoy a nice walk.
COURSES: Didactic PSS, HSA, BLS-D Academy, NASE, NAUI are organized systematically guaranteeing the maximum flexibility at the time and dates of attendance. Ecosfera Diving Center conducts courses on the ARA line (Air Respirator) and Apnea from the initial level to the Instructor level.
EQUIPMENT RENTAL: the diving has 30 cylinders of 10/15/18 liters mono and bi-attack din/INT In addition to 12 complete equipments (Octopus, wetsuit, mask, boots, fins, ballast) to the disposition of the guests if they are not provided.
REFILLS: the diving structure uses a 240-liter Bauer compressor per minute to recharge the cylinders. The diving is also equipped with a charging station for Nitrox and Trimix mixtures. The staff is trained to carry out the refills.
OFFERS FOR SCHOOLS: The diving schools represented by their instructors will be able to take advantage of the diving infrastructures to complete their didactic programs and to buy immersion packages for their pupils at advantageous prices.